Starting a business is one thing. But growing a business? That's an entirely different ball game. Statistics show that just one-tenth of one percent of all enterprises reach 250 million in annual revenue.
No matter if your business goals are this lofty or you're aiming for something smaller, it's essential to know how these multi-million dollar companies reach such heights:
They devise, implement, and follow a goal-oriented, strategic business growth plan.
You know what they say — failure to plan is planning to fail. So to ensure that your company can grow and achieve success over the long term, devising and implementing a business plan is vital.
We hear this from new clients all the time:
I'm hoping to exit my business in a few years. But who would buy it, and what's it even worth? For now, I'd love to just have my company run itself so I can finally take a real vacation!
At C&A, we've developed the Growth to Goal Model, a systemic process that any business in any industry can use. It gets your business running smoothly so you can take a breather, while it also builds your company for your eventual (and highly profitable) exit.
The result is an efficient business that's built to sell for top dollar.
So, get comfortable, pour yourself a coffee, and grab a pen and paper. This article will break down the ins and outs of a business growth strategy and the Growth to Goal Model that'll have the founders on board and the investors excited.
What Exactly is a Growth Strategy?
Business owners who aren't familiar with growth plans often mistake them for marketing strategies. But while marketing will be an integral part of growing your company, marketing plans are not the same as company growth plans.
A growth plan doesn't mean buying ad space, increasing online traffic, or generating more buzz on social media. These strategies fall under marketing plans, not growth plans.
A growth strategy is big-picture. It considers the entire lifecycle of your business, where it is now, where it wants to go, and how it can get there.
The Big Picture Growth to Goal Model
The C&A Growth to Goal Model is the big picture roadmap you need to successfully create an efficient, profitable business that's built to be a scalable asset. The ultimate reward or payout you'd get if your business follows the Growth to Goal Model is customized to your specific goals.
That reward could look like any of the following:
Increased enterprise value
A self-sustaining organization
An investable company, ready for new owners at max value
While these are big goals, they're highly achievable within 12 to 18 months, following these key steps:
Step One: Business Evaluation
The first part of the Growth to Goal Model is a Comprehensive Assessment. We use various systems to measure the company's:
Operational performance
Financial performance
Tax analysis plan and structure
With this information, we'll complete a detailed industry comparison analysis with national and regional results. Then, we'll define the potential value of your company and the project's success, with an end result of achieving your business goal.
Additionally (and with your goal in mind), we'll use our tax analysis to determine if there are additional savings for your company along with any refunds that can be generated.
Step Two: Organizational Strategy and Management Coaching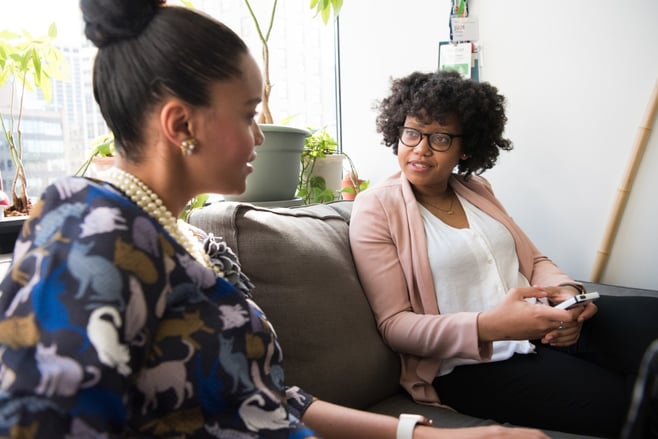 The next phase of the model is People, Processes, and Organization. In this step, we'll evaluate how well your company is ready to accept change and adapt to meet your ultimate business goal.
First, we determine if your company is currently staffed with the right people and if they hold appropriate positions and roles for supporting business growth. Leadership is also under review in this phase. Leaders and owner(s) must understand where they need to improve and how their growth will impact the business.
In addition, we'll also review the current systems and controls. Even if you've got the right people in the right places, following the wrong system will only slow your journey to goal achievement.
Step Three: Achieve the Reward
By the third stage, we've got a clear understanding of your position, goals, and current organizational strengths and weaknesses. Next on the agenda is to determine what's most needed to ensure you achieve your goal.
Suppose you already have a one, three, or five-year strategic plan for your company. While that means you're significantly ahead of the game compared to most business owners, those documents will need to be reworked based on what we've already uncovered in the model.
So, whether you've already got a documented plan or will be starting one from scratch, the next phase in the Growth to Goal process is outlining precisely what needs to happen to achieve your goal.
The strategy will be broken down over several sessions to create a succinct, single-page document that clearly defines your company's roadmap. This document will have a holistic vision of your brand's core values, along with the resources needed to achieve your goal and the timeline for getting there.
Step Four: Implementation
The fourth stage is Implementation. This is the part where we roll up our sleeves, exit the conference room, and enter the workroom. Taking our previous information, we'll blend it with your strategic vision, and then it's game on.
Often, our clients will implement a necessary training program in this stage to increase their employee's capacity. During training, we'll also implement any new or reworked systems and controls. These frequently require a reporting element.
But while your employees are busy reporting, C&A will be too. We'll use a range of necessary KPIs to guide what your reporting at all levels will be. With these metrics, we'll monitor, track, and optimize any needed changes to your business operations so you're guaranteed to reach your ultimate reward.
Step Five: The Reward
The final
Reward
stage of the C&A Way is the most satisfying for everyone involved. At this point in the Growth to Goal Model, we review your increased enterprise value, higher liquidity, or newfound freedom to step away from the daily grind of running your business.
No matter what your goal had been, this is the stage where you finally reach it.
To sum up, your growth strategy is a holistic, data-driven, high-level roadmap that has everything you need to become bigger, better, and more profitable.
Does Business Growth Plan Actually Work?
In short, yes. But it can be difficult to grasp and envision the concept of creating an actionable plan for something as vague as growth — let alone see tangible results for it. But you've come across many brands in your life that have started small and grown to dizzying heights, like Microsoft, Amazon, or Walmart. The secret behind these companies' growth is having a strategic plan and executing it.
What's the Goal of Your Business Growth Strategy?
Business growth strategies are as unique as the companies that use them. Depending on your goals and target market, your business plan could aim for the following growth goals and milestones:
Opening new locations
Investing in customer acquisition
Expanding into online markets
Exploring franchising opportunities
Developing new products
This list isn't exhaustive. Your particular industry and the desires of your customer base will ultimately impact the specific goals and benchmarks for your unique business plan. Regardless, a strategic business plan will generate revenue and help you find new customers in expanding markets as a consequence of executing the plan.
If you're unsure what a business plan will look like for your company, here are the top business plan strategies for achieving long-term growth.
#1. Use a business growth template
Devising a plan from scratch is not easy. We recommend using an expertly-devised template as a springboard to make starting this project less daunting.
Our Growth to Goal Model helps you identify your goals and the metrics needed for achieving them. Schedule your free consultation with our business planning experts. We'll show you where your company has the most potential for growth and how to achieve it.
#2. Focus on the long-hanging fruit
Once you determine where your company has the most growth potential, it's time to pick your target. For small businesses and startups especially, you want to focus on goals that'll give you the most rewards for the least effort.
The key to devising a business plan that works is to make it goal-oriented. Knowing that you want to grow is one thing. Knowing how to grow is the critical ingredient. So, we want to be sure that your plan focuses on strategic growth initiatives and includes milestones for reaching them so you can stay on track.
Here are a few examples, which we briefly touched on earlier in the article:
Hiring employees
Increased employee retention
Opening a new branch in a specific location
Adding new products or services to your offerings
Expanding purchase locations online
Generating increased revenue
Improving customer acquisition
Let's get into the easiest goals to achieve for growth next.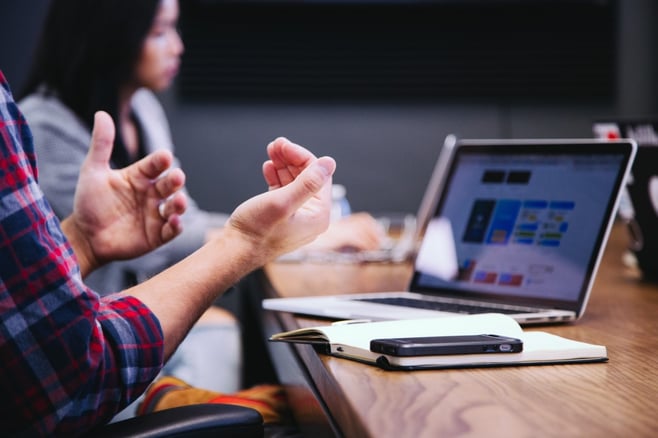 #3. New market penetration
Finding new customers and developing new products are pricier growth strategies. A less expensive and less risky goal is to sell more of your current offerings to your existing customer base.
Large consumer goods companies are experts at obtaining this goal and executing the strategy needed.
For example, think of how you might purchase packs of paper towels. You can buy a single roll, two-packs, four-packs, all the way to 24 and more packages.
Or, think about the ordinary household good baking soda. Initially used for baking, baking soda is also marketed as a deodorizer.
As you can see, market penetration is a relatively simple growth goal to start with.
Look at your current product line and how your customers use your most popular products. Then, put your thinking cap on and brainstorm ideas for how your customers can use your product to meet a different need. Or how they could benefit from purchasing larger quantities.
#4. Expansion opportunities: Market development
The next easiest growth tactic is to sell more of your current offering to a different market — for example, customers in a different location. Many successful businesses have used this particular tactic to grow long-term. For example, if you own a brick-and-mortar business, consider opening another storefront in an adjacent city.
#5. Selling through an alternative channel
If you don't have the budget for opening another brick-and-mortar storefront, consider opening an eCommerce branch if your offerings translate well to online purchasing methods. Exploring alternative channels is another low-hanging fruit for generating increased revenue without the expense required to develop new products or acquire new customers.
This particular growth tactic doesn't have to stop at opening an online store. You can get creative. Consider offering your customers a rental model or SaaS as an alternative channel.
#6. New product development growth strategy for current customers
This one's a classic, where you launch new offerings to sell to your existing customer base. While it's one of the pricier options on the list, it's an excellent way to grow your business, delight your current customer base, and generate increased buzz around your company. Selling new products to existing customers is less risky than making new products and finding new customers for them.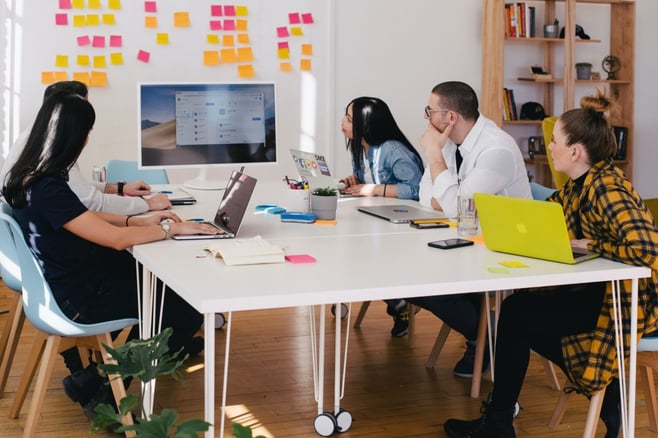 #7. New products for new customers
This is one of the riskier growth tactics. But it can be advantageous and give you a significant competitive advantage in your industry. Sometimes, prevailing market conditions will be ideal for pursuing this high-level strategy. And in some cases, it might be critical to your company's long-term survival. How so? Let's look at the company Polaris and why they pursued this tactic.
Growth plan examples
Initially, Polaris only produced snowmobiles. But after several years of mild winters, the company's bottom line had taken a beating. So to keep its doors open and increase revenue, the company took on a risky but potentially rewarding growth strategy — producing and selling four-wheel, all-terrain vehicles.
Not only was Polaris developing new products, but the company was also looking for new customers. And Polaris was also, in a sense, rebranding. For Polaris, the high-risk strategy paid off.
Apple also pursued this strategy when they developed the iPod. What made Apple's strategy unique was that they could sell the iPod separately — no Apple computer needed. So, the company could acquire new customers more efficiently and also sell its new product.
Sometimes, the market will force you to take on a riskier growth strategy such as this. But the rewards can be astronomical — new customers, new opportunities, and increased brand awareness with an entirely new customer base.
#8. Buy a competing business
If you have the budget and it makes sense for your company, you might want to consider purchasing a competing business. This particular growth tactic will do two things:
Immediately grow the company
Eliminate an actual or potential competitor
Acquiring a competitor is a shortcut to product development and quickly increases your market share.
#9. Buy a supplier
Another way to increase your cash flow is to buy a supplier. This strategy helps you control and also strengthen your supply chains. In addition, purchasing a supplier may also help you create and launch new products faster and for less cost.
For example, the brand Fastenal, whose primary offering is nuts and bolts, bought several tools and die makers to increase their manufacturing capabilities for custom parts and take on bigger clients.
#10. Buy a business in your distribution chain
Another high-risk, high-reward growth tactic is to buy a business that's part of your distribution chain. This strategy can give you a significant competitive advantage. At the expense of your competitors, you can use your newly acquired distributor to push your products.
#11. Diversification
This plan is less popular than the other strategies on our list since it involves the most risk. With a diversification strategy, you would buy a different company unrelated to your business.
For example, General Electric has purchased a wide range of diverse companies based entirely on their strong financials.
Determine the tools and requirements needed for reaching your growth goal
Once you've determined the growth goal you want to pursue, the next step is to figure out which tools you'll need to achieve it.
Here are some examples:
Funds

— Depending on your strategy, you might need a capital investment or internal funds allocation to pursue the growth opportunity.
Software and tools

— You may need specific technological resources or tools to develop new products, find new customers, etc., to execute your plan.
Outside services

— Growing the company will likely require help from the outside. You may need to

reach out to business planning consultants

in a specific field to reduce your risks and execute a smooth transition.
Execution
Now that you've determined the growth goal you want to pursue and have obtained the necessary resources to achieve it, it's time to execute your plan.
Throughout this lifecycle of a growing company, you'll need to hold stakeholders accountable, keep communication lines open and accessible, and compare your sales forecasts with your results. Then, adjust and pivot as necessary.
The Lifecycle of a Growing Company: The Bottom Line
Controlled, scalable growth is the key to building a successful business that lasts. No matter your industry, chances are, it's constantly changing. As a business owner, it's your responsibility to adapt to these changes and see them not as challenges to grin and bear but as opportunities to scale, grow, and reach your goals!
What sets a successful company apart from one that fails is planning. Planning for growth and working toward it will ensure that you earn your rewards.
Understand that growth strategies aren't set in stone. You've got to be willing to chart your course, gather and analyze the necessary data, respond to feedback, and change direction as needed.
Often, the market experiences such rapid changes that a plan that's been years in the making can be outdated before it's even implemented. That's one reason why at Cunningham & Associates, we've made it our mission to help companies grow with a strategic blueprint that's both flexible and results-oriented.
Reach out to us today

for your FREE consultation on our fixed-fee, results-oriented, and customized Growth to Goal Model.