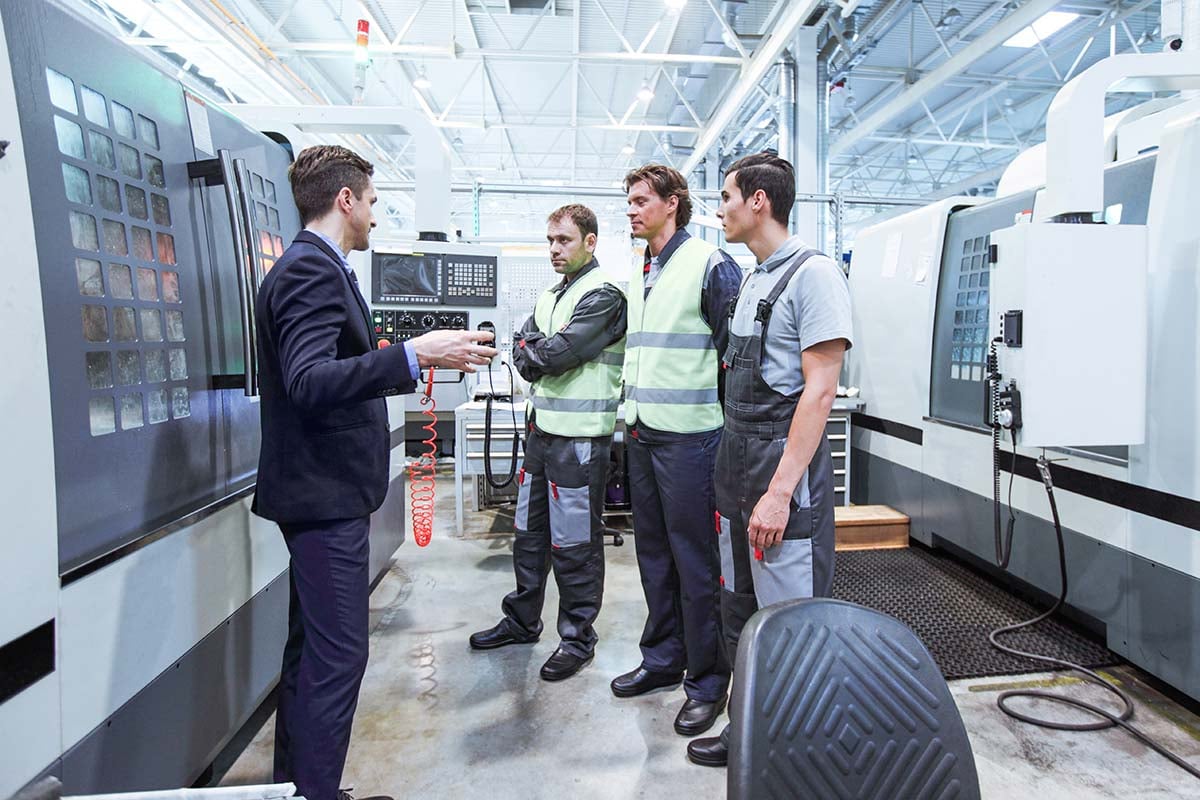 Our training programs are highly customized, with targeted goals in mind. Whether working with your entire production team through custom training programs or guiding company leadership through management training, training with Cunningham & Associates is a highly rewarding experience.
Result-Oriented
Easy To Work With
Fixed Fee
Take Advantage of the Workforce Training Funds
Are you interested in participating in a C&A Training, but you are concerned about funding for yourself or your company? We can help!
Let us assist you with the application process for grant funds, available through the Workforce Training Fund Program (WTFP) that you can use to reimburse part or all of your training costs.
There are several grant options available through the Workforce Training Program:
The general program provides assistance to companies varying in size, and provides the benefit of covering in-house costs associated with providing employee training. Businesses can apply for a grant of up to $250,000. Employers, employer organizations, labor organizations are encouraged to apply for funds to train current and newly hired workers.
Available to businesses with fewer than 100 employees, Express Program grants are limited to $30,000 per company, per year, and up to $3,000 per employee per course. As of July 1, 2021, businesses are eligible for 100% reimbursement of the training costs, so make sure to take advantage of it! Businesses with more than 100 employees are eligible for a $60,000 grant for reimbursement of up to 50% of training costs.
If you are interested in the application process or requirements, please contact us, and we'll get back to you promptly!
Programs That May Be Eligible for Grants
Executive
Intro to Management Review
Attracting & Retaining Talent
Building & Leading Teams
The Effective Executive
Developing People
Goal Setting
Globalization
Strategic Thinking
Leading Change
Leading Effective Meetings
Setting & Managing Priorities
Competitive Awareness & Strategy​
Quality
Introduction to Quality Systems & Controls
Introduction to Shop Floor Control & Visual Scheduling
Introduction to Quality Management Systems
ISO 9001:2015 Introduction to Quality Manuals
ISO 9001:2015 Mandatory Procedures & Forms
ISO 9001:2015 Introduction to Internal Audits
ISO 9001:2015 Introduction to Key Processes
Read More About Lorem
Sales
Introduction to Inside Sales
Introduction to Outside Sales
Advanced Inside Sales
Advanced Outside Sales
Sales Systems & Controls Part 1-3
Negotiating & Closing
Organizing Your Sales Approach
Prospecting
Selling Competitively
Pipeline Management
Read More About Lorem
Supervisory
Competitive Advantages
Foundations of a Business
Internal & External Factors
Giving & Receiving Feedback
Contributing to a Team Environment
Emotional Intelligence
Setting & Achieving Goals
System Foundations
Managing Machinery & Equipment
Managing Manpower
Managing Material & Inventory
Gaining Access to Consumer Contacts
Managing Time
Leadership Development
Managing for the Future
Strategic Planning – 7 Steps to Heaven
Handling Objections, Resistance, and Questions
Finance
Managing Cash Short vs Long Term
Financial Systems & Controls
Effective Systems & Controls
Inventory Controls & Purchasing
Key Performance Indicators
Account Management
Time Management
Read More About Lorem
Marketing
Introduction to Content Marketing
Developing Content Strategies
SEO, Keywords, & Website Content
Pairing Passive & Active Marketing
Planning for Marketing Success
Digital Marketing & Result Analysis
Read More About Lorem
Over the years, Cunningham & Associates has worked extensively with Commonwealth Corporation and other bodies across New England to provide training resources through state training grants. These grants can provide access to significant training funds focused on business development and increased productivity.
Bryan Acuto – Sr. Manager, Finance & Transactions, Cunningham & Associates